Don't Let The Name Fool You: We're More Than Just Uniforms - Service Uniform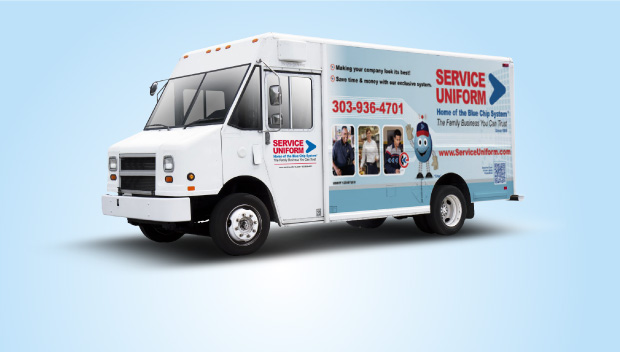 At Service Uniform, we don't limit ourselves to just uniforms. With our regular route services, we realized that we could be doing more to help business in the community by providing other products and services that they need on a weekly basis. So, we started thinking outside the uniform box!
Here are just a few other things that we can provide for your business:
Shop Towels
We can provide super-absorbent shop towels for your business! Our shop towels are made specifically for industrial wiping purposes. We'll pick up your dirty towels on a regular basis, launder them and then return them to you clean and ready-to-use. Our durable towels have a long shelf life. With a shop towel service from Service Uniform, you won't have to worry about purchasing, repairing and replacing your shop towels ever again.
Floor Mats
Floor mats are a pain to clean and maintain – so let us do it for you! We provide a wide variety of floor mats for your business, including:
Scraper mats that prevent dirt and moisture from entering your facility

Decorative mats that protect your floors while improving your business aesthetic

Safety mats that help your company's safety initiatives

Custom logo mats to keep your business clean and enhance your brand

Anti-fatigue mats that keep your employees comfortable while working on their feet
Soap and Hand Sanitizer
Running out of restroom products is a nightmare, but so is constantly monitoring your soap and hand sanitizer usage and inventory. At Service Uniform, we go above and beyond by providing your business with high-quality hand soap and hand sanitizer products! Our refillable soap services ensure that you never run out of the supplies you need.
We offer solvent-free natural soy soap that contains a walnut pumice to keep your hands soft. On the other hand, our collagen-rich antibacterial foam soap fights tough bacteria. We also provide hand sanitizer to keep your hands germ-free!
Air Freshener
How your business smells is one of the first things customers are going to notice when they walk through the doors. With our air freshener products, you can make a good first impression. Each month, we'll change the battery for you and install a fresh new scent so your business never gets stale!
We want to make running your business easier, so let us take care of your uniforms, floor mats, towels, hand soap and air freshener! Contact us today to find out how our high-quality products and services can save you both time and money.